In a recent interview with Jim Cantiello from MTV News, Taylor Hicks and Jim were discussing Taylor's role as Teen Angel in the Broadway production of
Grease
.
"Now we're packing the place out.
It's sold-out every night, and I get to play a little harmonica, which is cool.
I couldn't do that on 'Idol.'
That wasn't the year where you could play instruments."
~Taylor Hicks ~
Things have now changed on
Idol
and more specifically on
Canadian Idol
which is the purpose of this blog.
Season 6 of
Canadian Idol
began a few weeks ago and it promises to be a season of many firsts! This year, the show started with the Top 24 Contestants instead of 22 Contestants because the judges felt that there was so much talent this season.
For the very first time, we have two brothers who are competing independently.
I am referring to Oliver and Sebastian Pigott.
They sing soulful, bluesy music.
Oliver and Sebastian Pigott's Auditions

If you listened closely, you heard one of the judges say
"Holy James Dean"
after Sebastian performed.
I must confess that I didn't notice the comment until tonight.
I have been discussing the Pigott Brothers with Allyn, who produces the most superb Taylor Hicks graphic art, as many of us know.
After seeing Sebastian, she immediately sent this to me (click to enlarge photo).


I don't think that Canada has noticed this yet but Sebastian definitely has an uncanny resemblance to James Dean.
On Tuesday, July 8th, I had one of those
"Taylor Hicks moments"
after one of the Pigott brothers performed.
This was the Top 16 week and by Wednesday, we would have our Top 10 Contestants.
For the first time since
Taylor Hicks won Season 5 on American Idol
, I found myself jumping off of the sofa in sheer joy!
Oliver Pigott performed a Bill Withers' hit,
"Lean on Me"
, right before his brother stepped up to the microphone.
Oliver Pigott - "Lean On Me"

Immediately following Oliver, Sebastian was introduced and he would perform a Sam Cooke song,
"Bring It On Home To Me"
.
Does anyone else see a 'trend' here?
Sebastian's entrance to the stage, for me, was a Bublé-like entrance - intriguing for me since Michael is another favourite artist of mine!
A great read -
So Different and Yet - Bublé and Hicks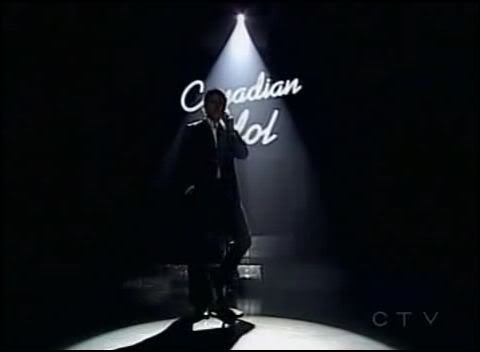 Sebastian Pigott - "Bring it on Home to Me"

A couple of friends of mine called immediately after the performance because they, too, are fans of Taylor Hicks. Like me, the harmonica reminded them of many of Taylor's performances since AI.
Comments from one of the judges, Sass Jordan, got me thinking.
She said
"you are probably one of the smartest, cleverest performers that I have ever seen"
.
Did the Pigott Brothers read Taylor's book, '
Heart Full of Soul'
before the CI competition?
It is probably a question that I will never know the answer to, but it is definitely food for thought.
The producers of the show knew that Canada was very interested in the Pigott Brothers and with only one seat left on the Final 10, we had to wait until the very end of the show to find out which one would make it.
"And, the 10th Finalist is .... "
My personal opinion is that Oliver, too, should have made it to the Top 10. You can see his previous performances on YouTube. In the meantime, I wish him the best of luck as he continues along the path of soul and blues music.
Sebastian wore a suit for the performance; he made a dramatic entrance and he has so much charisma on stage. The music flows through his veins before the words of the song come out of his mouth.
There are other contestants who are going to give Sebastian a good run for his money and it will be an interesting trip this season on Canadian Idol. I hope that he continues to play the harmonica because it gives him a distinct advantage.
To be reminded of the magical music of Taylor Hicks on AI Season 5 was absolutely the best experience I have had watching any Idol show in a long time!


I really think that it is fabulous that the harmonica is becoming
more visible.
I can't help but think how awesome it would have been if only Taylor had been able to play it during his stint on AI.
Today's cup:
"Because everything we say and do is the length and shadow of our own souls, our influence is determined by the quality of our being."